Reduced Maintenance Intervals by Half at Local Paper Mill
This local pulp and paper mill produces paper products for food and beverage, shipping, media and electronics, beauty product, and many other industries. With a workforce that approaches 300 people the mill is also one of the oldest running paper mill in the southeast – over 40 years old!
The paper mill on average was sending 5 to 10 (AC 17in or 21in PWO) paper stock pumps for repair every month with the same problem – catastrophic failure caused by intense vibration. The group repairing the pumps prior to Southeast Pump did not know what was causing the vibration, and the paper mill wanted a solution to their constant repairing of their paper stock pumps. Upon receiving and diagnosing a handful of the PWO pumps, Southeast Pump technicians conducted root cause analysis and discovered that the bearings were causing the intense vibration due to a poor housing fit on the radial side and a poor bearing product, PumPac, on the thrust side. The previous company inaccurately believed that using a PumPac bearing would help with vibration. Unfortunately, for this paper mill, this error caused rapid catastrophic failure for the pumps – bearings, shaft, casing, impeller, and frame all needed to be replaced in all the pumps after running for 6 months on average.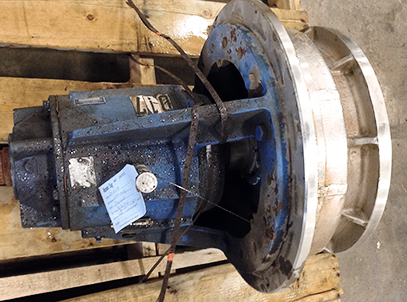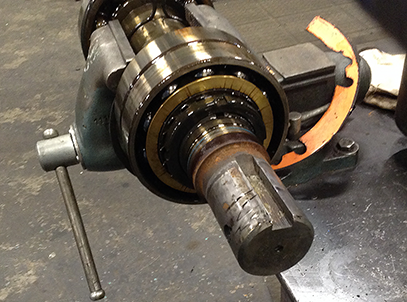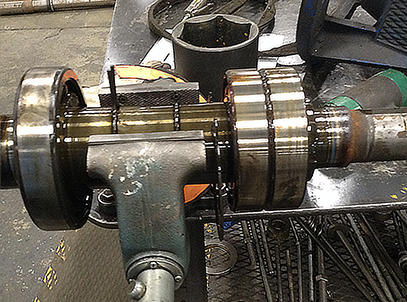 Need Help With a Project?
Our application and mechanical engineers are ready to help!
Southeast Pump proposed changing the thrust bearing product from a PumPac bearing to an OEM spec SKF dual angular contact thrust bearing, and lengthening the shoulder fit on the shaft for the radial bearing to be able to sit properly in its housing. Southeast Pump mechanical engineers were able to engineer the new shaft composition for the AC PWO 17 and AC PWO 21 pumps and, with our access to a state-of-the-art CNC lathe, a new shaft was created and implemented as part of the repair.
The Southeast Pump team continuously worked with the paper mill to ensure constant communication and when the pumps were installed and started, our team was there to monitor vibration should there be any.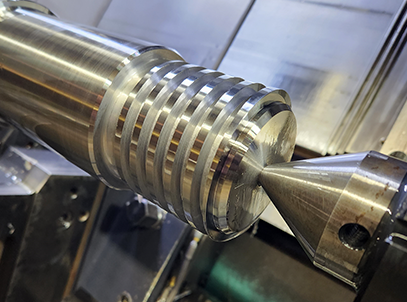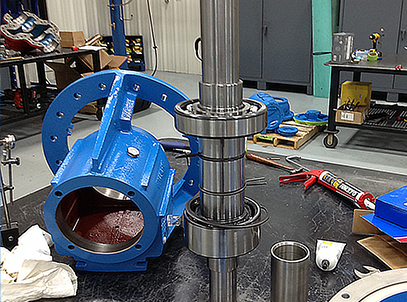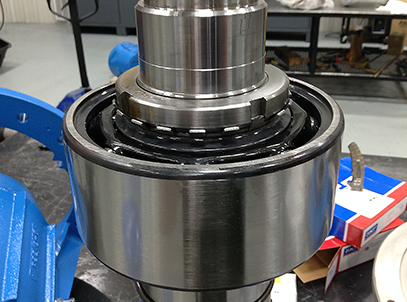 Over 8 years ago, the paper mill was sending us 5-10 pumps per month to be completely rebuilt, and now the pumps are lasting as long as 12 to 18 months before needing reconditioning. The paper mill experienced exponential cost savings with this engineered repair solution because it more than doubled the life of their paper stock pumps. With the proper thrust bearing installed and a reengineered shaft to ensure proper setup, the vibration issues were eliminated and the pumps are running properly.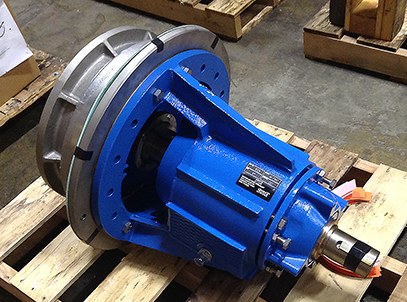 Learn more about our cost saving solutions!
Cooling Tower Pump Rebuild