A Southeast Pump Specialist Case Study
An electric generating plant produces safe, reliable, and affordable electricity to power up to 1 million homes and businesses. With over 7,000 workers, they currently have a two-unit nuclear power plant located in Southeastern, U.S., and two additional units in construction. Upon completion, this will make them the largest nuclear power station in the United States.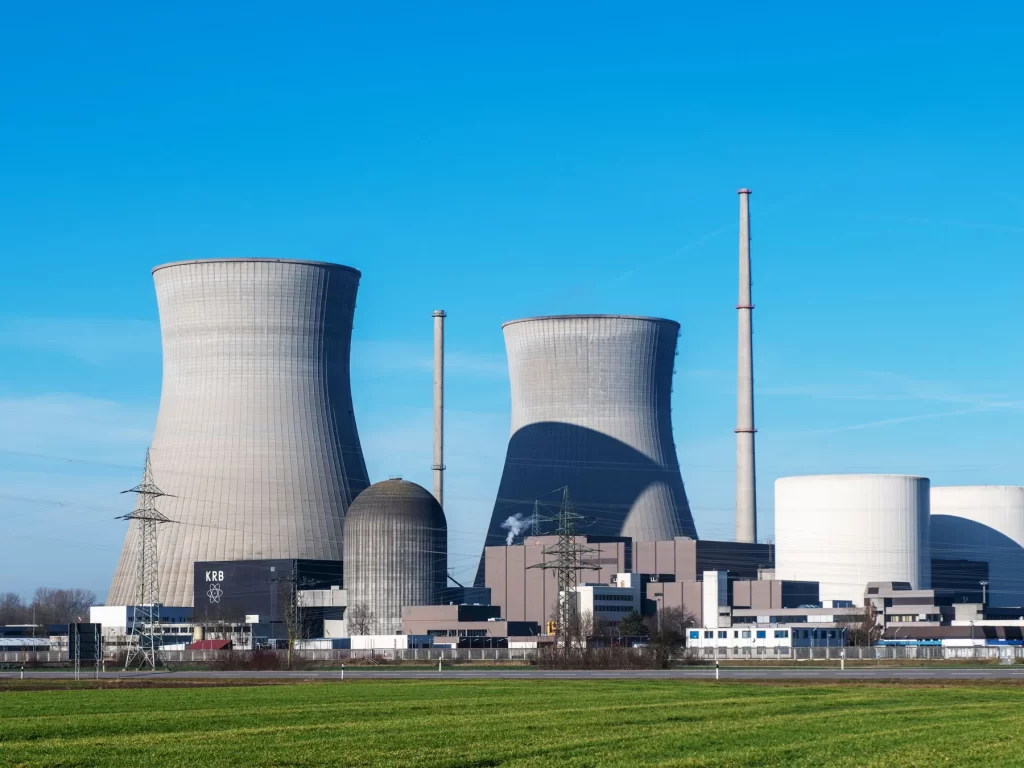 An electric generating plant experienced failure on their river pump, a Byron Jackson 42" model 42 KXH 22,000 GPM, causing a catastrophic leak resulting in safety issues. The pumps bottom bell housing nuts had disassembled, and the bottom bell was being held on by 6 bolts. It hung at an angle and since the pump was running, the shaft became so hot it welded itself to the housing. All shafts, bearings, bearing fits, impeller wear rings, and registers needed to be replaced.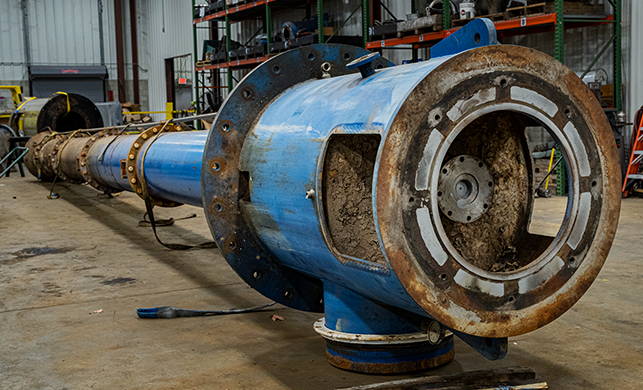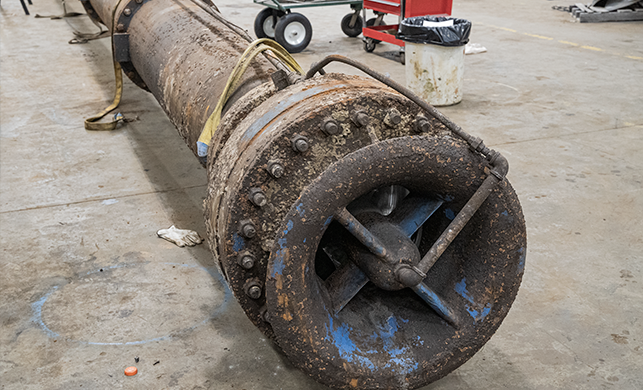 Need Help With a Project?
Our application and mechanical engineers are ready to help!
Southeast Pump proposed implementing EZ PAC system, an engineered solution by Southeast Pump, and a Chesterton 442 Split Seal. The EZ PAC system is designed to stabilize the shaft and create an environment for the mechanical seal to work effectively. The EZ PAC's shaft stabilizer provides decreased shaft deflection thereby causing less stress on the shaft, bearings, and packing for improved reliability. The process entailed repairing the vertical turbine pump to beyond OEM specs by taking it apart, reengineering the shaft and bearings, returning the registers to extremely tight tolerances, balancing the impeller to ISOG 1.0, and installing the EZ PAC and 442 Split Seal. Located near the plant, Southeast Pump delivered, installed, and trained the mechanics on the solution.
After two years running, the electric generating plant has experienced no leaks since the pump was repaired and the EZ PAC and 442 Split Seal was installed. This allowed the plant to realize significant cost savings because of a prolonged pump life and prevention of any potential leaks that may cause safety issues. The EZ PAC bearing was intended to provide a more stabilized environment for the shaft which allowed the mechanical seal to run longer. If the shaft is not stabilized, the mechanical seal would wear out quickly and need to be replaced due to the loss of product. The EZ PAC provided extra support for shaft stabilization, enhancing the performance and the life of the mechanical seal and prevented safety issues from leaky stuffing boxes.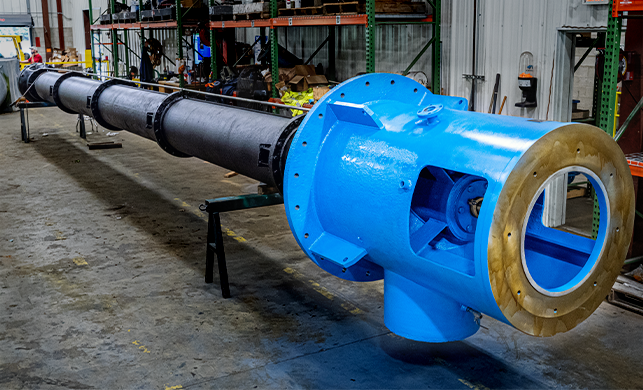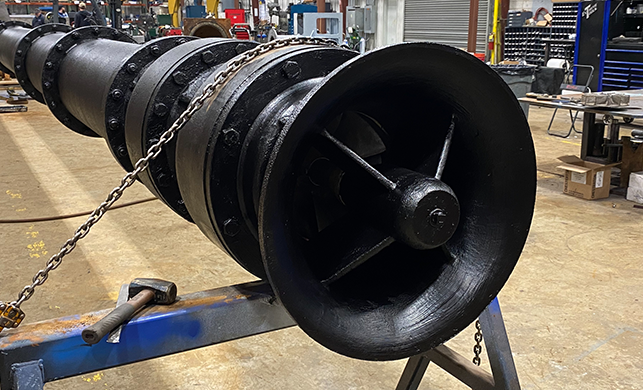 Need Help With a Project?
Collaborate with us on your next project