EZ PAC Sealing Solution
EZ PAC: A Reliable Sealing Solution
EZ PAC is designed to secure the stuffing box and shaft by reducing shaft deflection, ensuring lantern ring alignment, and decreasing maintenance intervals. 
 Contact us to learn more or collaborate on a project!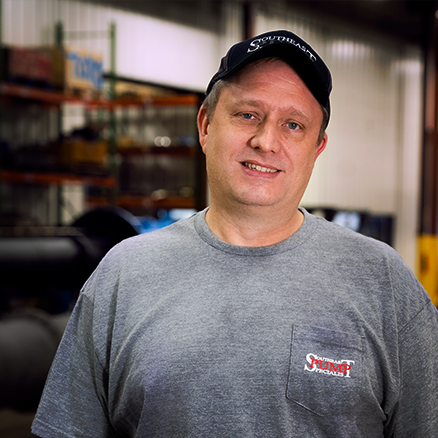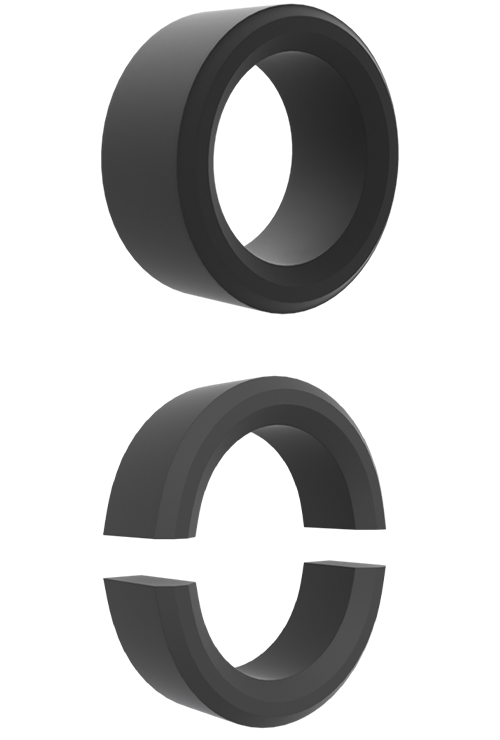 What Type of Material?
The EZ PAC bearing is made of extremely tough and durable graphite material giving it an extremely low coefficient of friction and high resistance to welding and chemical damage.
Why It Works
The EZ PAC bearing serves as a shaft stabilizer and a lantern ring alignment tool. The bearing is positioned at the top of the stuffing box with the removeable lantern ring right behind it. With this in mind, the lantern ring will not become misaligned with the flush mount due to the bearing providing a stabilized anchor. Furthermore, the bearing is a split design enabling it to be installed easily without removing the pump. Our clients have seen results in improved water savings, less maintenance, and little to no stuffing box leakage with the EZ PAC bearing.
Removeable Lantern Ring Design
Easy Maintenance
EZ PAC's removeable lantern ring allows for a simple maintenance process. Unlike other brands, the lantern ring and the bearing are separate pieces which increases your accessibility to remove the ring to perform maintenance or replace. We also offer both Teflon and bearing material lantern rings. Whether your application is harsh chemicals or water, the EZ PAC can be your solution to limit and expedite your pump maintenance.
Higher Reliability
the removeable lantern ring also factors into higher reliability for difficult applications. Other products offer a bearing and lantern ring combo that come united as one piece. In this case, it is more difficult and more costly replace the unit. If the lantern ring breaks because of a clogged flush line, the bearing may not be damaged, but since the lantern is attached to the bearing, they would both have to be replaced and the removal can be tricky. This wastes time and increases cost. This is why we offer a separate lantern ring, Teflon or bearing material, to ease reduce your maintenance time and cost in the process.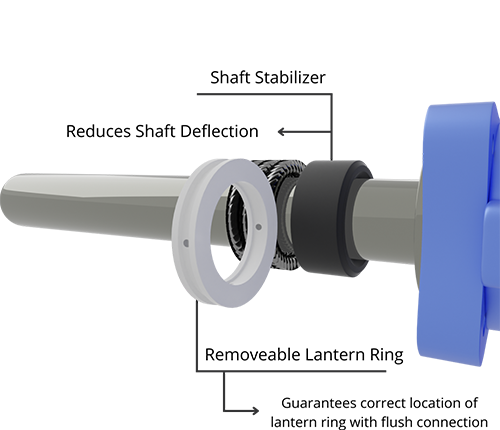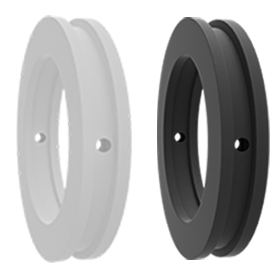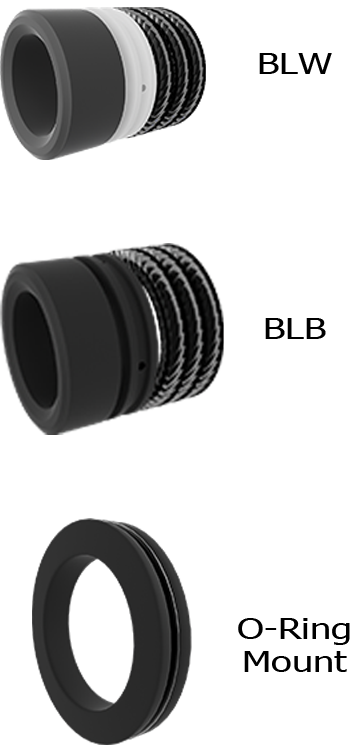 EZ PAC is offered in three main configurations plus an O-ring mount stabilizer product to meet the various needs of industries. 
BLW
The BLW configuration includes packing, a white Teflon lantern ring, and a bearing. 
BLB
The BLB configuration includes packing, a black lantern-ring made of the bearing material, and a bearing. 
O-Ring Mount Stabilizer
We're here for you. Contact us to learn more or collaborate on a project!