Attending to your pump's isolator is one way to protect the bearings, their housings, and prevent oil from leaking. Previously, we discussed the importance of not overfilling the oil cavity – an easy and common mistake that can be catastrophic to bearings, isolators, and housings. Now, we are discussing how to level your pump properly. A properly leveled pump is an easy way to support the proper functioning of your isolator along with many other components of the pump. 
When your pump is not level, your isolator, bearing, mechanical seal (if equipped), or entire system could fail.  Therefore, it is imperative to check your setup with a machinist level and ensure that it is level on both the X and Y axes.  If you are unsure about how to accomplish this, our millwright services team are certified NCEER millwrights who have installed thousands of pumps and are ready to help you get your system set up for success.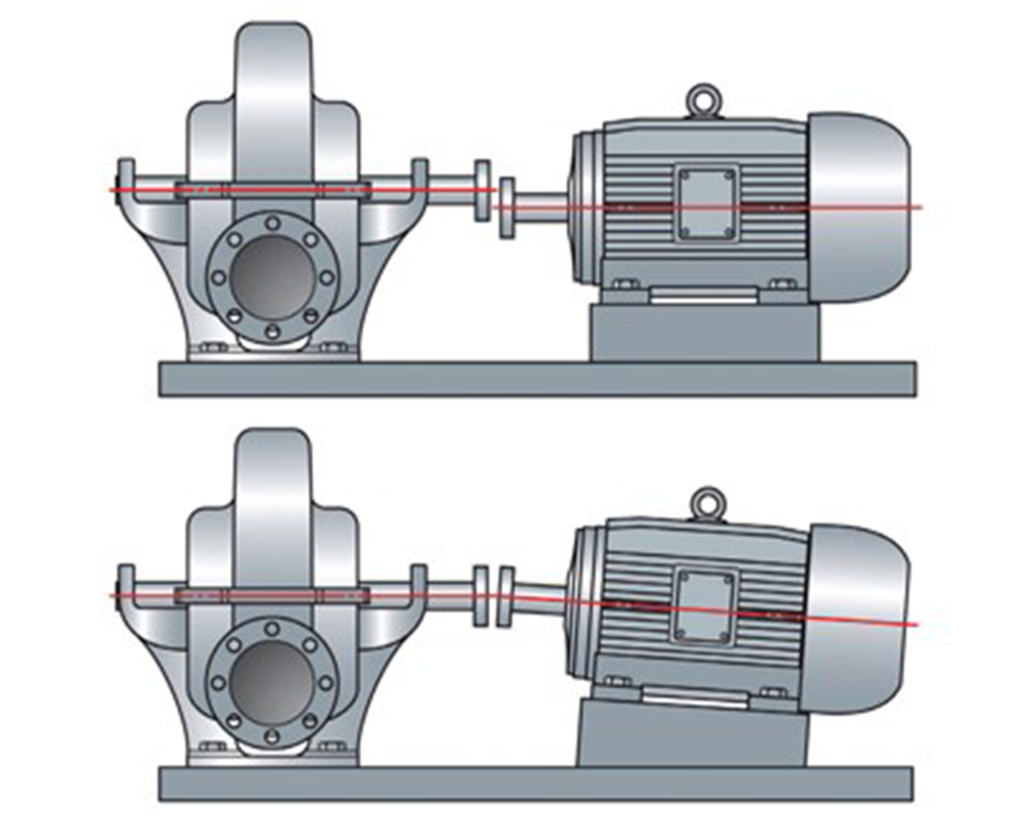 An improper pump level or motor level could be the result of a few things including: an unlevel pump base, a soft foot on the motor or pump, or base corrosion from a harsh environment. Identifying why your pump and motor setup is unlevel could go a long way in helping you increase your Mean Time Between Failure— not just for your isolators but for your whole assembly.
Need Pump Experts On Site?
We have NCCER certified millwrights ready to come on site and inspect, install, repair, and perform routine maintenance on all your rotating equipment.